Prof. C R Rao passed away peacefully on August 22, 2023 in his residence in Williamsville, NY, surrounded by his adoring family. The legacy he leaves behind, both in the academic world and within the hearts of his family, will surely stand the test of time.
23rd August 2023 at 11:30 AM:
Prof. C R Rao Advanced Institute of Mathematics, Statistics and Computer Science (AIMSCS) officials, faculty, staff, and students offered floral tributes to Prof CR Rao. Dr S Venkatraman, Director CR Rao AIMSCS, Dr U Yugandhar, Chief Executive (BD), Prof S B Rao, Former Director CR Rao AIMSCS and other faculty members shared their thoughts, expressed their experiences and close association with Prof. CR Rao. As a mark of respect, 2 minutes of silence was observed.
The institute released a press note to various papers on the demise of Prof CR Rao.
As a mark of respect, work was suspended, and the Institute closed for the day. Condolence messages were sent to the family members of the bereaved by the Director of the Institute.
Prof. C. Raghavendra Rao, School of Computer Sciences, University of Hyderabad, and Prof. Kamakshi Prasad, JNTU Hyderabad had visited the institute and paid homage.
24th August 2023 at 10:30 AM:
Dr C Rangarajan, President CR Rao Society, Indian economist and 19th Governor of the Reserve Bank of India visited CR Rao AIMSCS offered floral tributes and shared his thoughts especially his relationship with statistics and econometrics with Prof CR Rao with all the officials, faculty, and staff of CR Rao AIMSCS.
Also, Prof K D Sen, School of Chemistry, University of Hyderabad visited the campus and paid homage.
Coverage in Various NEWS Papers about the demise of Prof CR Rao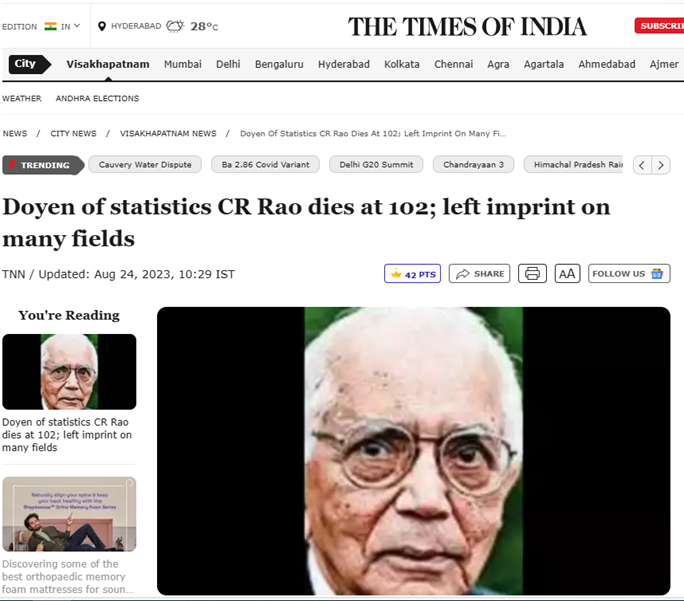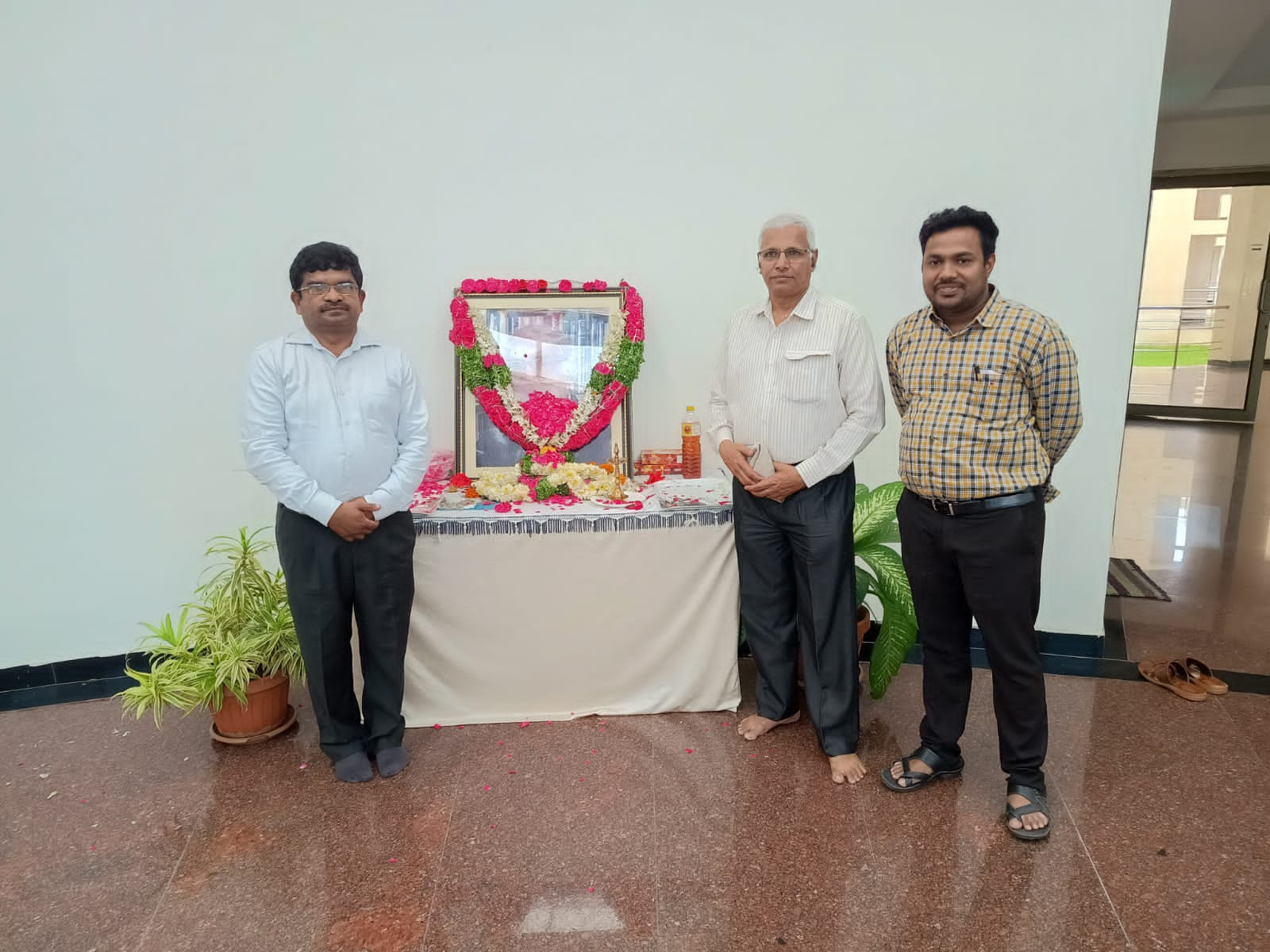 Various news establishments/web sources covering the demise of Professor.